Disclaimers

This is a non-professional tribal fusion number, presented in the context of an amateur show put together by a belly dance school, and performed in front of the family members and friends of the students. None of the dancers received any monetary compensation for their performance.

"Pacific Rim" is a movie that was made by director Guillermo Del Toro, and adapted from an original story written by Travis Beacham (who worked with Del Toro on the screenplay). It stars Charlie Hunnam, Idris Elba, Rinko Kikuchi, Robert Kazinsky, Max Martini, Charlie Day, Burn Gorman, Clifton Collins Jr., Ron Perlman, and Elle McLain as the voice of Gipsy Danger's A.I.

It was released in 2013, produced by Legendary Pictures, and distributed by Warner Bros. Pictures.

If you do not already own a proper copy of the movie or its soundtrack (by composer Ramin Djawadi), I can not stretch just how much I recommend you do so, because they are both superb! The music heard here is the movie's main theme.

Choreography and performance: Yzaya (on the left side of the video, a.k.a. "right hemisphere") and Amélie (on the right side of the video, a.k.a. "left hemisphere").
[Note: Yzaya gave me credit, since I came up with the overall concept for our dance routine, the music choice and adaptation, the costumes, and a move here and there; but she truly is the main choreographer.]

Photographer: Annie Boyer.


The Story Behind This Dance Number…

When I first watched "Pacific Rim", back in 2013, I'd just spent the last 4 years being severely ill and disabled with what was then a very mysterious condition doctors had a hard time to explain.

Chief among my symptoms was a severe intolerance to the slightest level of physical exertion (ex: brushing my teeth), accompanied by post exertional malaise, akin to what is found among patients with Myalgic Encephalomyelitis and/or Chronic Fatigue Syndrome (ME and/or CFS).

Among many other clinical manifestations, I also experienced regular "brain fogs", vertigo, nausea, tremors, muscle weakness, tensions, issues with blood sugar regulation, multiple sleep disorders, strange skin reactions that kept coming and going for no apparent reason, and developed new pseudo-allergies (that tested negative to allergy tests, despite symptoms consistent with an allergic reaction) and intolerances to various foods and often odd environmental triggers.

Be it direct or indirect sunlight, variations in heat or cold, contact with water, the vibrations of a car, exposure to various stimuli (ex: people talking together, lights, smells, the sound of radio in a hospital waiting room), strong emotions (ex: joy, sadness, anger, stress)… Virtually anything could or would trigger my symptoms, and cause me to feel essentially as if I'd just been heavily intoxicated.

I became homebound most of the time, with the very rare outing to participate to a family dinner, go see a movie (usually in a wheelchair), or go to close by restaurants that I knew were safe for my allergies. Each of these activities would then require a few weeks to recover from.

Through it all, I was nevertheless beyond lucky to be able to rely on the unconditional love and support of a wonderful partner that perceived my illness as a challenge that had happened to us as a couple, and was (and still is) everything you'd dream a co-pilot to be! Thankfully, many family members and friends were also deeply understanding, loving, and supportive.

Eventually, in April 2016, after 7 years of medical investigations, we finally discovered that I was suffering from what is called Mast Cell Activation Syndrome (MCAS), an orphan disease part of the Mast Cell Activation Disorders (MCAD) spectrum, that is caused by dysfunctional mast cells (the cells responsible for the allergic response through histamine release, among other things) that, in people with MCAS, tend to get triggered by everything under the sun… including the sun! Or, in some cases, just suddenly get triggered at random.

During those first 7 years before we could finally figure out what was happening with me, my contact with the outside world thus became very limited, and the only means I found to take some "vacation" from my illness, if you will, was through playing RPG videogames such as "Mass Effect" and "Dragon Age", and watching TV series and/or movies whenever I felt well enough to participate in those activities.

When "Pacific Rim" came out in July 2013, it was during a period where I was well enough to make the trip to the movie theater.

I fell deeply in love with its story, the concept of the "Drift", the symbolism Del Toro used in his scenes, the characters, how those wonderful actors brought them to life, the visual effects, etc.

The movie's score also left a very strong impression. And so, the very next morning, I went looking to order it online, and ended up clicking on various links related to "Pacific Rim". Eventually, this led me to meet with other fans, find Travis Beacham's Tumblr account (where he often was kind and gracious enough to answer questions from fans, and give us plenty of insight into Pacific Rim's extended universe), and take on a more active role in the fandom.

"Pacific Rim: Tales from Year Zero" then came out, also giving us more insight into the Pan Pacific Defense Corps' history, and expanding on that universe.

From blog entries, deleted scenes, interviews, and so forth, I discovered, among others, that Chuck Hansen was a gifted child whose mother had been killed by a Kaiju a few days after he'd turned eleven (in a context where Herc had been forced to let his wife die in order to go save his son), whose father had then given priority to his military training over raising him and allowing him to be a kid, and who was meant to only be 21-year-old in the movie (this explained so much! Lol!).

I found out that Raleigh and Yancy Becket were, in fact, French-Americans, that their mother was named Dominique Lapierre, was from a small village called Saint-Sauveur in France (there are a few, but I suspect it might be the one in Dordogne, as their father apparently used to work on dams, and the Tuilières Dam and Power Station is close by), and that they had a younger estranged sister named Jazmine.

From there, a good part of my life whenever I was alone at home became all about "Pacific Rim". I began trying to learn about as much as I could about its extended universe, exploring the different dynamics between its characters, strongly identifying with some of their issues, and how they chose to respond to certain situations…

To me, a Jaeger became the very embodiment of the deep trust and empathy shared by two (or more) people who genuinely love each other regardless of the type of relationship they share. A Jaeger is that love and that bond times a thousand – two (or more) beating hearts made one that burn as bright as the sun, and have the power to move mountains!

You become the most heroic version of yourself through your connection with others – through learning to balance your own needs with theirs, and using the potential you have been gifted with to serve the common good.

This is the message that I personally took from the movie, and somehow, it has tremendously helped me in coping with my illness, and better accepting that things sometimes simply are what they are.

I was initially drawn to "Pacific Rim" for the guilty pleasure and nostalgia of watching giant robots punching giant monsters in the face ("Goldorak", a.k.a. "Grendizer", was my favorite TV show growing up. Now that I think about it, I used to dance ballet to its soundtrack, too! Some things never change! :D )! But I discovered a movie of surprising depth and beauty, with a strong, beating heart, that was a celebration of humanity, love, and empathy.

And you have no idea how refreshing it was to watch Raleigh Becket, the character presented to us as the "main lead" of the movie, take on a strong, supportive role.

The movie starts with a punch to the guts, and you'd expect it to become all about Raleigh's recovery and journey back to piloting following personal and professional tragedy…

And, while that recovery does occur, it takes on a very healthy, hopeful, and realistic path, that opens the door for other people's own stories to shine in a world where collaboration is more important than individual successes and recognition.

Raleigh is presented as being a guy who has been through a lot, but has never completely lost his capacity to see the beauty and potential in another human being. He is someone who uses his experience and even suffering to turn it into a source of strength, healing, deepen his understanding of Mako's reality, care about her goals, and uses his own resources to help her reach them.

"Pacific Rim" is a movie that doesn't need "a hero". It has heroes. Plenty of them! On, and off screen!

"Everyone can fall…", bad things happen to good people, life is unfair, failure and success has nothing to do with what one deserves. It is a mix of circumstances, opportunities, available resources, including one's own skills and knowledge, that can be in large part inherited.

There are things you can change and improve in your life and other people's lives as well, there are things you have no choice but to let go of, and learn to live with…

"If you have the shot, you take it." Sometimes, life is as simple as that. You take that shot, you do what you can, you hope for the best, and then you deal with the consequences, whatever they may be.

I remember having read an article where Guillermo Del Toro expressed how "Pacific Rim" was a movie that had saved his life.

And I've always wished to be given the opportunity to tell him just how much, in many ways, it has deeply touched and transformed mine.

It was exactly the kind of message that, as a severely disabled young woman, I needed to hear back then to give me hope. And now, as someone who has been given the opportunity to make a significant recovery, it is also helping me cope with a certain level of survivor's guilt.

Beyond just how deeply its story and characters haven resonated with me, interacting with fans of the movie from all over the world became a way to break isolation that wasn't directly related to my illness (as opposed to more conventional online support groups, that are also immensely helpful, but play a very different role in a patient's life).

During those harder times, "Pacific Rim" became some sort of refuge for me…

2 years ago, I was started on Omalizumab (Xolair) injections in the hopes that it would help modulate my mast cells activity. And, while it hasn't solved every single issue I have related to this disorder (I still struggle with several neurocognitive deficits and sleep issues), it has given me huge chunks of my old life back, and even opened doors to new possibilities!

I can dance, I can do alpine skiing, I can go to the restaurant with a group of friends and eat pretty much anything I want (all my food allergies are now under control), I can travel, I can learn new crafts and hobbies, I can play with my nieces and nephews, I can go out in the sun!

So, when I became well enough to step out of that refuge, I found myself desiring to find a way to symbolically honor it, and continue to carry with me that love and support I've had the chance to sometimes give and often receive from so many wonderful fans of "Pacific Rim" all over the world!

I initially approached my tribal fusion teacher with very little expectations, making her listen to the music to ask her if she believed it was realistic to do a dance number to it, and telling her how much doing so would mean to me.

And while, at first, my idea was to do a solo; after remembering Beacham having said that they used fighting in the movie to test Drift Compatibility, but dancing would have worked just as well; and Raleigh's line to Mako while they are getting into position to spar with each other in the Kwoon (i.e. "Remember, it's about compatibility. It's a dialogue, not a fight, but I'm not going to dial down my moves")… Well, let's simply say that it quickly became obvious that, if I wished to stay true to the movie's spirit, I needed a partner!

So Yzaya, that gorgeous and wonderful lady that you see here on the left (a.k.a. the right hemisphere), not only agreed to help me put that choreography together, but to join me on stage to co-pilot it!

Having her on the "dominant side" also carries another important signification for me. See, Yzaya has Ehlers-Danlos Syndrome type III – a connective tissues disorder often accompanied by multi-systemic symptoms, that has been recently tied to MCAS and Postural Orthostatic Tachycardia Syndrome (POTS).

It is also considered an orphan disease that sadly has very little research invested into it.

Sometimes, she comes to class with a cane and/or wearing bandages to stabilize some of her articulations. On occasions, she's also dislocated a few of them during certain shows, and then has needed help to put her joints back into place backstage.

In her early twenties, she was told that her condition was degenerative, and that by the time she hit 30, she would be confined to a wheelchair.

So, having her care enough about my project, and how much it meant to me, to fully become involved in it and support me every step of the way like this, does remind me of the role Raleigh has played to Mako in the movie – i.e. that of a compassionate mentor that understands certain types of struggles and losses, and who chooses to use their own experience and understanding of those similar issues to nurture another person's potential, and help them grow.

And perhaps, one day, her body will eventually refuse to continue to collaborate with the strength of her spirit! But, just like me and thousand others with invisible disabilities, be assured it won't be for lack of determination, courage, willpower, or profound desire to keep on enjoying the things she loves!

Until now, she's completely defied her prognosis, continues to share her gifts and her creativity with the world, and to be a wonderful source of inspiration and support to her students! And there aren't enough words to express just how grateful I am that she does.

So, the story of how that dance number came to be happens to very much be a recovery story, too. But the great lesson I want people to take from it is this:

I did not get better because I was any smarter, more determined, courageous, or stubborn than other MCAS patients; or even those with very similar and related syndromes and conditions such as Myalgic Encephalomyelitis (ME), Chronic Fatigue Syndrome (CFS), Fibromyalgia, Ehlers-Danlos Syndrome (EDS), Postural Orthostatic Tachycardia Syndrome (POTS), dysautonomia, lupus, and so forth.

Those are all traits shared with thousand and thousand of disabled patients out there – others who, just like me, were told by some doctors and health professionals at different points during their own attempt to make their way back to recovery that they were just being anxious. That if they just learned to gradually increase their physical tolerance levels – if they just tried a little harder and better to ignore their symptoms, tried to participate in some volunteer work outside their homes to train themselves back for work, and especially, stopped looking for further medical explanations behind why they lacked energy – then they would get better.

So, to all of you doctors and health professionals out there, please take a moment to look at this 36-year-old young(ish) lady that you see here dancing, bouncing, and full of energy on that stage!

Because this – what you see here – is what your chronically ill patient, the one that comes into your office complaining about fatigue and the inability to exercise, would look like if they had access to effective medication to treat their condition. This is what they would be doing, if their bodies hadn't become a prison keeping their spirit from following their wants and desires.

And to all of you fellow disabled folks out there, please always remember this: You know who you are. You know what you love. You know what you hunger for. And you know that, if you had the chance to get back out there – to nurture that love and that hunger for life – you'd be "dancing" on that stage with me right now!

This recovery story should be about all of you who aren't given the same opportunities I had and still have.

Those of you who do not have the financial means to pay for private cares.

Those of you who do not have the steady and unwavering support of a partner, a family, and friends.

Those of you who do not have access to a team of rehabilitation professionals to help you maintain your capacities, or improve your health once the appropriate medical treatment(s) to allow you to do so has finally been found.

Those of you who do not have the incredibly convenient professional experience of having been a nurse clinician case manager to help you advocate for your own cares, find the appropriate resources to meet your needs, create those resources when they don't exist, and navigate your way through a complex and often befuddling healthcare system.

Those of you who don't happen to live within 2 hours of a medical investigator's office (Dr. Byron Hyde, from the Nightingale Research Foundation) that is extremely compassionate, thorough, and has developed over the years a rich network of resources and collaborators to help him solve the mystery of his patients' conditions.

Those of you who are faced with disbelief, distrust, prejudice, and blame from medical professionals, family, friends, life partners, because they think you aren't trying hard enough. Because they somehow believe that, if you just gave yourself a kick in the butt and fought, then you'd be dancing, too!

Those of you who, because of people like me that are making spectacular recoveries, can find themselves facing unrealistic expectations from well-meaning and clumsily supportive people that expect every chronically ill or disabled patient to somehow miraculously outgrow their illness or disability through sheer willpower alone. Those that might minimize your struggles, use me and others like me as an example, and tell you "Oh, I saw a story about this girl who had your illness, too. And today, she's doing great! Look at her go! You'll be fine, too, don't worry! You just need to be courageous and determined, too!" (as if you weren't already courageous, determined, and managing your illness on a day to day basis with everything you've got!)

Truth is, in the end, I was lucky. Some people with MCAS that have been put on Omalizumab didn't tolerate that treatment, and are still looking for another source of symptomatic relief. Some might find one. Some never will. Perhaps even I will, one day, stop responding to that treatment.

But right now, I have shot at making the most of what I have, so you can bet I'm taking it! ; )

Admire my determination and congratulate me on my efforts if you will, but be mindful that there was a huge team of people involved in making it happen. And remember that, without that sheer element of luck, even all those efforts, made by all those people, could have proven fruitless. Sadly, my recovery story is currently a huge exception when it comes to patients with those disabling illnesses, not the rule.

Rejoice at people's successes, find hope in their success stories, be happy for them, but please, remember that, as of August 2017, there were over 500 000 Canadians with a ME and/or CFS diagnosis out there that are still waiting for proper medical investigation, an answer to their symptoms, and most of them don't have a tenth of the resources or the luck I had!

There could be 500 000 more "dancers" in Canada alone! But those 500 000 people right now with ME and/or CFS (as well as other orphan diseases such as MCAS, Ehlers-Danlos type III, etc.) need you (government officials, medical researchers, pharmaceutical companies, and everyone that has the means to help those patients get proper access to medical treatments and much needed visibility) to invest in them to be given the chance to dance. They can't do it on their own!

I didn't – I never could have. I had a whole Shatterdome of people backing me up!

"Anyone can fall"; but I strongly believe that more of us could rise if we just stopped arguing over the validity of those disabled patient's claims – on whether they truly are as sick and disabled and "fatigued" as they pretend to be – and put our energies into trying to help them find solutions to get back to the things they loved in their lives instead!

Art, including movies with such meaningful and powerful message as "Pacific Rim" may help heal the soul and make the struggles of people with disabilities more bearable, but there is only so much the soul can do when the body is suffering.

Still, I believe it was important for me to express my gratitude towards the people that are involved in making such wonderful heartfelt movies and stories happen. Movies, TV series, videogames may be banalized as some form of mindless entertainment, but, for a few people with disabilities that can't physically leave their beds or their homes like I used to, it can be a wonderful way to transcend our illnesses, go out on adventures, and discover fascinating new worlds!

So once again thank you, so much, from the very bottom of my heart,

All the best!

Amélie : )
X X X

Propulsé par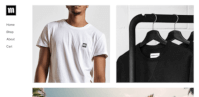 Créez votre propre site Web unique avec des modèles personnalisables.